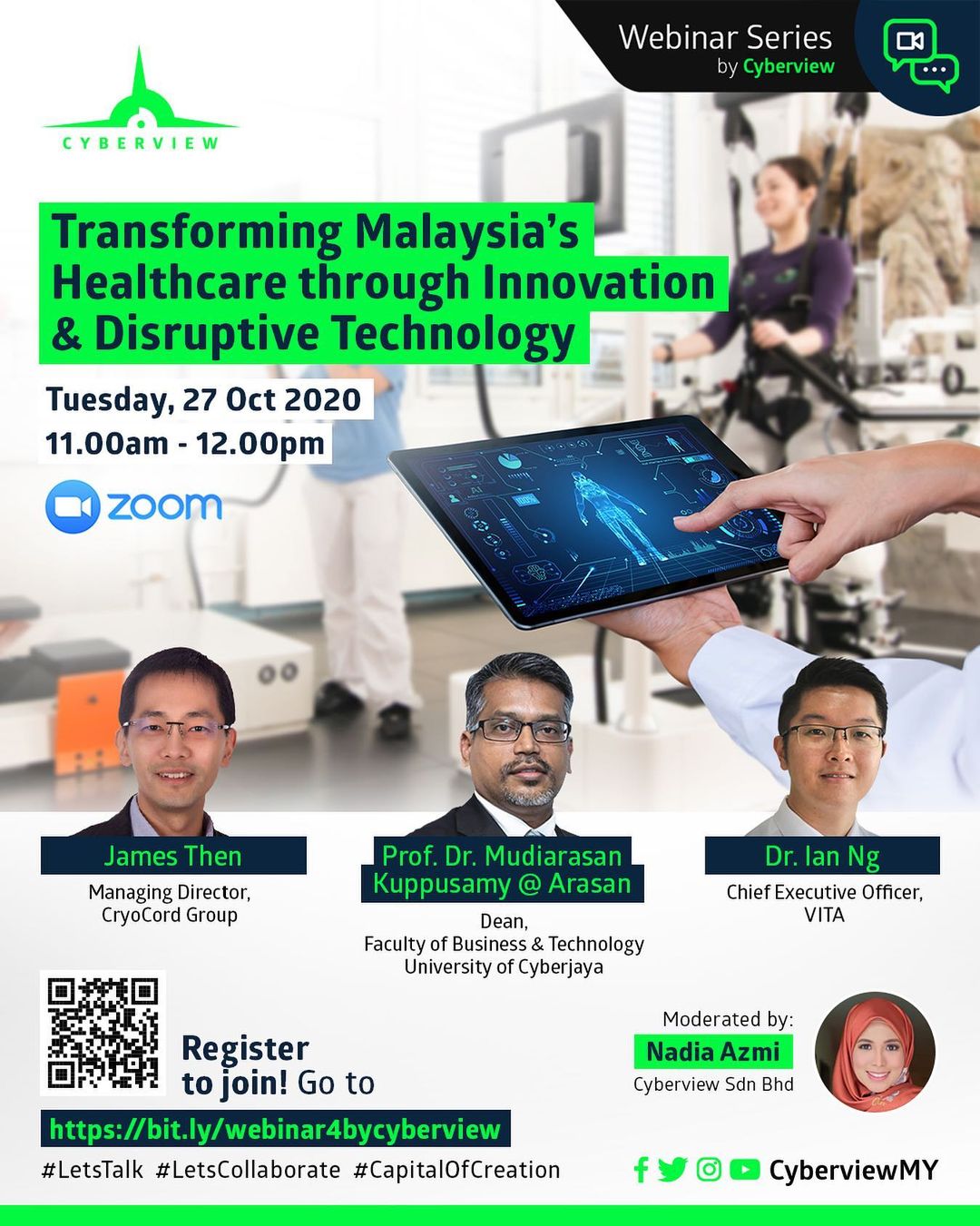 Date
Oct 27 2020
Expired!
Time
11:00 am - 12:00 pm
Webinar Series: Transforming Malaysia's Healthcare through Innovation and Disruptive Technology
The demand for Smart Healthcare solutions continues to increase and companies are pushed to accelerate the digitisation of healthcare solutions. Cyberjaya as a Living Lab facilitates the goal of digitalisation in the healthcare sector, benefiting Malaysians and contributing to the growth of the economy.
In this webinar series,
#LetsTalk
with Mr James Then, Managing Director of CryoCord Group; Dr Ian Ng, CEO of VITA and Prof Dr Mudiarasan Kuppusamy @ Arasan, Dean of Faculty of Business & Technology, University of Cyberjaya on how Cyberjaya is well-positioned to provide an innovative environment, as we face and embrace digital disruptions in Smart Healthcare.