In Cyberjaya, we focus our energy in creating impacts for the community and the environment by tapping into technology. Working collaboratively with the city's stakeholders, technoprenuers and community, Cyberview is taking the lead in transforming Cyberjaya into an empowering and sustainable smart city.
Cyberjaya's Growth as
A Smart City
Leveraging Technology in the Smart City.
In Cyberjaya, we focus our energy in creating impacts for the community and the environment by tapping into technology. Working collaboratively with the city's stakeholders, technoprenuers and community, Cyberview is taking the lead in transforming Cyberjaya into an empowering and sustainable smart city.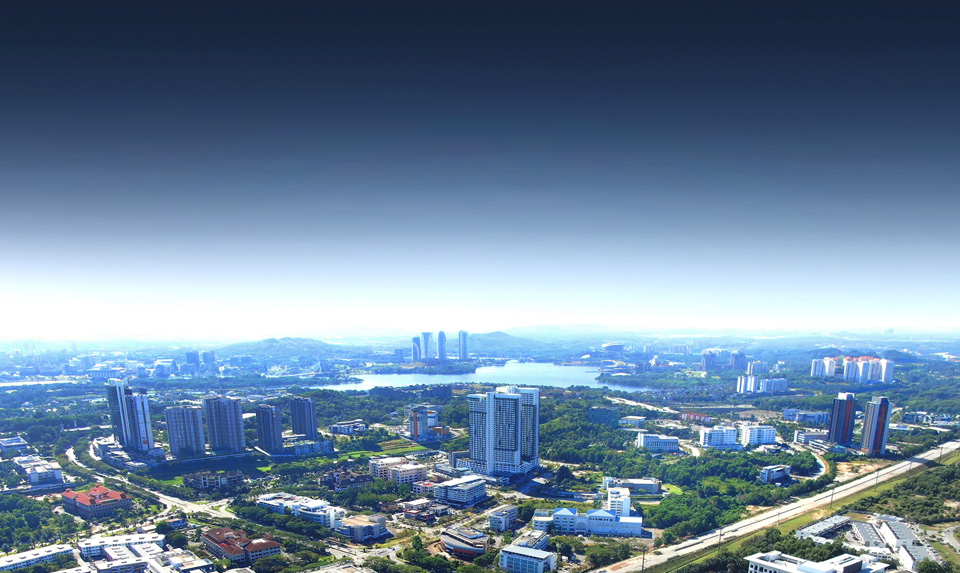 Cyberjaya's cityscape and its young population of early tech adopters create a unique landscape for the testing and initial rollouts of smart solutions. Over the past several years, adoptions of solutions have been gaining momentum and are community-focused, bringing about opportunities to transform, improve efficiency and create changes in the way we live and experience the smart city.
Investing in a greener future, Cyberjaya is committed to creating a sustainable environment. It is to be the first smart and low carbon city in Malaysia by 2030 by leveraging on 'smart' tech & urban planning elements to establish an environmentally responsible and sustainable approach to development.
Cyberjaya Smart City Roadmap
Cyberjaya Smart City Framework
Cyberjaya Smart City Framework was conceived based on four crucial key drivers:
Cyberview is actively and continuously establishing an ecosystem that allows innovation, empowerment and participation of citizens, businesses and other stakeholders in shaping a shared future in these priority areas.
Collaboration is key in building a Smart City. Join us in making a better future, here at Cyberjaya.
Join us in this exciting journey into the future.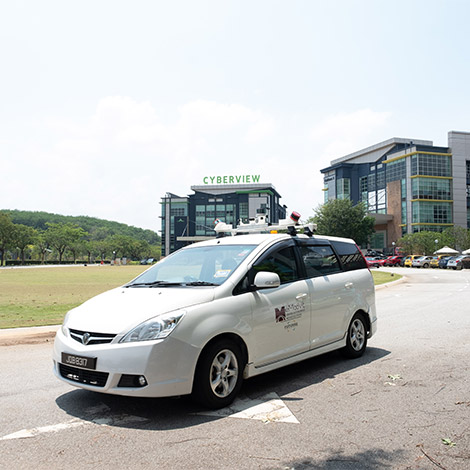 Smart Environment
Improving efficiency and quality of infrastructure in Cyberjaya
Technology should not be at the expense of the environment. Efficient use of energy and resources, as well as intelligent solutions should not only improve efficiency but also promote sustainability.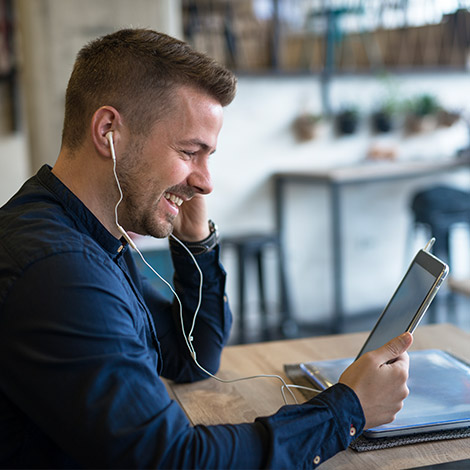 Smart Infrastructure
Increasing productivity and quality of lives
'Life without Lag' is a distinct possibility at Cyberjaya, courtesy of sophisticated IT network and fast internet connections system via Cyberjaya Metro Fibre Network (CFMN). The city is currently working on ensuring 5G connectivity for Cyberjaya that will further elevate the smart city experience.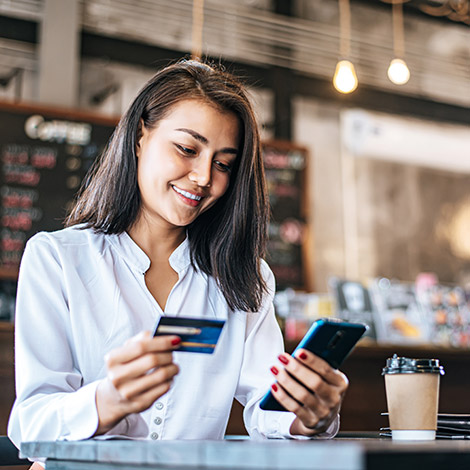 Smart Economy
Improving economic activities using smart and innovative technology
A smart approach to economic activities will not only improve efficiency, it will also open up new markets and elevate productivity and economic output. Digital technology and fintech are among the foremost enablers in this area with many products on offer.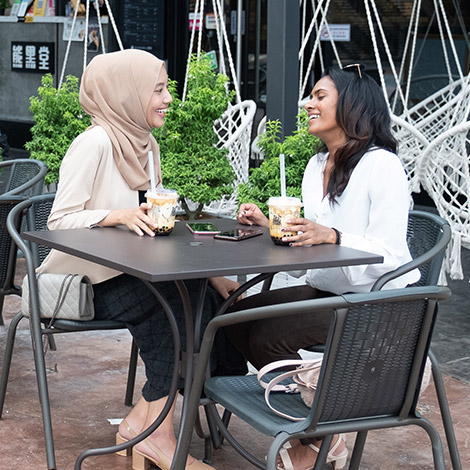 Smart Society
Engaging the community and enhancing quality of life with technology
Our community is central to all our efforts in the smart city. The smart city agenda has among its focus the city's liveability, and this includes aspects of safety and security. Tech solutions are the way forward and are deployed in ensuring optimal quality is experienced by the Cyberjaya community.
Cyberjaya Last Mile Connectivity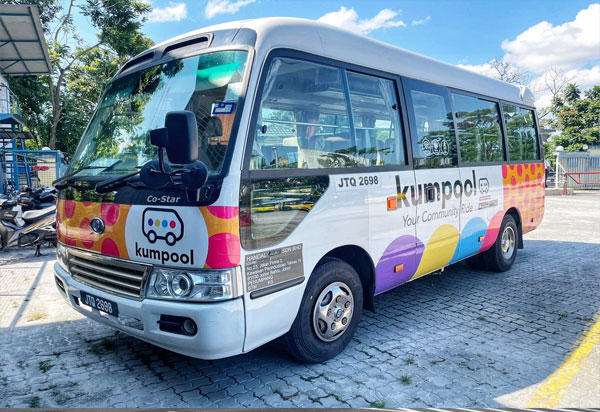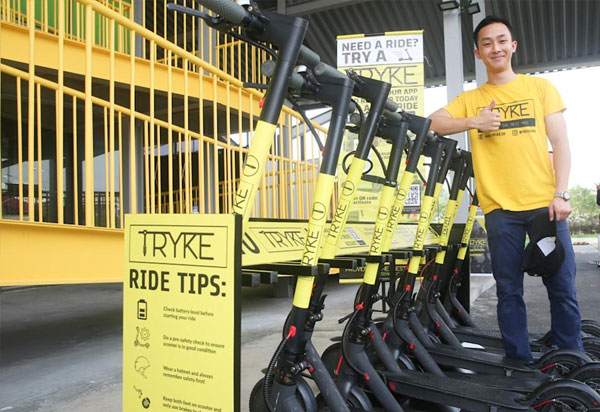 The Cyberview Living Lab Pilot programme has a unique opportunity to include new ideas and technologies into developing more effective public transportation system for the city.
Cyberview worked with MRT Corp to resolve the first and last mile issue by offering on-demand ridesharing services in the new MRT Stations at Cyberjaya to increase the number of available connections between transit stops, specifically at the MRT Cyberjaya City Centre, MRT North Station and MRT Putrajaya Sentral.
Cyberview Living Lab Pilot introduced the micro-transit and shared mobility program in Cyberjaya since 2021 throughout the city.‌ The programme had facilitated TRYKE and KUMPOOL into the Cyberjaya ecosystem. Their smartphone app allows users to unlock a bicycle or book a carpool service from several locations around the city.
Cyberview is continuously improving the Smart City ecosystem and we welcome innovators to connect with the city's services both digitally and in the city. For stakeholders of Cyberjaya who wishes to incorporate the location information of the last mile stations in their locality, please write in to [email protected].
Beethoven Symphony Hills
BMW Malaysia
Bus Stop @ Quill 4
Bus Stop @ Shaftsbury Square
CBD Perdana 1
CBD Perdana 2
Century Square
CoPlace 10
CoPlace 11
CoPlace 7
CoPlace 8
CoPlace 9
Cristal Serin Residence
Cyber Heights Villa
Cyberia Crescent 1
Cyberia East Entrance
Cyberia South Entrance
Cyberjaya Mini Park
Cybersquare Bus Stop
Cybersquare East Entrance
Cybersquare Entrance
Cybersquare South Entrance
Cyberview Office
D Melor Guardhouse
Dashbox Hotel Entrance
De Cyber Boutique
Domain 1 Entrance
DPulze Main Entrance
DPulze North Entrance
DXC Technology
Eclipse @Pangaea
Experian Main Entrance
FTMS Malaysia
Garden Plaza Condominium
Gardenview Residences
Gem-In Mall Bike Parking
Glomac Bus Stop
HSBC Bus Stop
Hyve Soho
J Corner
Jaringan Ilham
Kanvas SoHo Bus Stop
Kenwingston Square Garden
KFC Edusphere
Lake Point Residence
Lakefront Homes
Lakefront Homes 2
Lakefront Residences
Lepironia Gardens
Lim Kok Wing
LiuLiu Gardens
MaGic Cyberjaya
Malakat Mall
Masjid Raja Haji Fisabilillah
Masjid Raja Haji Fisabilillah 2
McDonalds Cyberjaya
McDonalds Edusphere
MDEC
Mirage by the Lake Guardhouse
Mix Cafe Smoke Lounge
MMU Bus Stop
MMU Hostel Entrance
Mutiaraville Entrance
MyNews @ Opera Clubhouse
NTT Main Entrance
Old Town White Coffee Entrance
Padi House
Perdana Lake Cyberjaya
Plaza Crystaville
Quill 18
Radius business park
RekaScape Entrance
Serin Residency
Shaftsbury Main Entrance
Shaftsbury Residences
SME Technopreneur Center
Star Sentral Bus Stop
Starbucks Entrance
Stesen Monorel Medan Tuanku
Symphony Hills Entrance
Taco Bell Cyberjaya
Tamarind Square Drop Off
TanYaa Hotel Entrance
Tapak Urban Street Dining
Tasik Cyberjaya
Tech Mahindra Entrance
The Islands
The Place MyNews Entrance
Third Avenue Main Entrance
University of Cyberjaya
Bank Islam Cyberjaya (CBD Perdana 2)
Beethoven Symphony Hills
Bio-X Centre
CBD Perdana 1 (Saba Restaurant)
Century Square Bus Stop
Ceria Residence Cyberjaya (Entrance)
Cottage Walk Bus Stop
Cristal Serin Residence (Main Entrance)
CUCMS Bus Stop, Persiaran Teknokrat 3
Cyber Heights Villa
Cyberia Crescent 1 Condo (Main Entrance)
Cyberia Crescent 2 (Main Entrance)
Cyberia Gate 2
Cyberia Smart Homes Guard House Gate A
Cyberjaya Hospital
Cyberjaya Smart School Complex(Bus Stop)
Cyberview Resort & Spa
Cyberview Sdn Bhd
D'Pulze Cyberjaya Bus Stop
Domain 1
elc International School
Futurise Center
Garden Plaza
Gem In Mall
Glomac Bus Stop,Persiaran Teknokrat 3
HSBC Group Service Centre (Bus Stop)
Jom Corner (J Corner) Bus Stop
Kanvas SOHO (Bus Stop)
Kenwingston Square Garden (Main Lobby)
Kolej Universiti Sains Kesihatan Bus Sto
Kompleks TM Bus Stop, Persiaran Sepang
Lake point Residence (Entrance)
Lakefront Homes
LakeFront Residence (Entrance)
LakeFront Villa (Entrance)
Lim Kok Weng University (Barat) Bus Stop
Lim Kok Weng University (Timur) Bus Stop
Malakat Mall
Masjid Fisabillah Bus Stop
McDonald's – Cyber 5 Bus Stop
McDonald's @ Edusphere Cyberjaya
Menara Hasil Cyber (Utara) Bus Stop
MMU Bus Stop, Persiaran Multimedia
MPSEPANG
MRT Cyberjaya City Centre Bus Stop
MRT Cyberjaya Utara Station Bus Stop
MRT Putrajaya Sentral Bus Stop
Mutiara Ville Residence-Persiaran Sepang
Neo Cyber
Padi House Cafeteria and Deli Cafe
Park & Ride Putrajaya Sentral
Prima Avenue 1 Bus Stop
Putrajaya Central
Rekascape (Parking Lot)
Schubert Guard House
Sejati Residences
Selangorku PR1MA Lakefront Homes
Serin Residency (Main Entrance)
Setia Eco Glades(Setia Marina 3 Entrance
Shaftsbusry Square Bus Stop
SK Cyberjaya 1 (Main Entrance)
SMK Cyberjaya
SP 38 Cyberview Garden Villas (Bus Stop)
SP 39 Perdana Lakeview East (Bus Stop)
SP 43 Perdana Lakeview West (Bus Stop)
SP 45 Cyberview Garden Villas (Bus Stop)
SP 52 UNIMY Bus Stop, Persiaran Apec
Sports Arena Cyberjaya
Star Central
Star Grocer Cybersquare
Surau Al-Hidayah (Bus Stop), MMU
Symphony Hills Cyberjaya
Taman Tasik Cyberjaya Roundabout Entranc
Tamarind Square Bus Stop
Tan'Yaa Hotel by Ri-Yaz
Tapak Urban Street
The Arc Cyberjaya (Bus Stop)
UNIKOP
Universiti Islam Malaysia Bus Stop
University of Cyberjaya (UoC)
Verdi Eco-dominiums
Wisma Shell Bus Stop
Cyberjaya's Successful Pilot Projects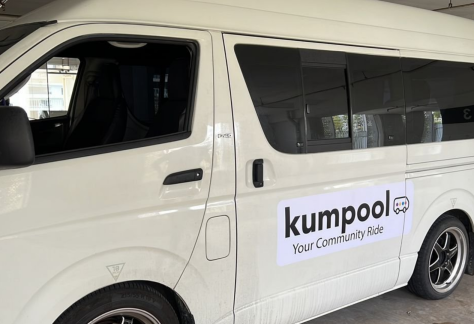 KUMPOOL
Last Mile On Demand In-City Shuttle​
The KUMPOOL pilot project was a 3-month duration pilot from July till September 2022. The initiative received outstanding acceptance from Cyberjaya commuters during its piloting stage which enabled them to increase the number of vehicles to 9 just for Cyberjaya coverage alone and altogether achieving 198% from its targeted ridership. The ride-pooling platform plans to continue its momentum and in keeping with the city's ESG framework, KUMPOOL will be converting its vehicles into Electric Vehicles (EV) once the group's locally developed EV Bus is ready. Handal Indah Sdn Bhd, the company that started KUMPOOL spotted a strategic business opportunity in the smart city industry, ventured into innovation and developed its KUMPOOL service as part of the last-mile connectivity service which was very well received. As of January 2023, KUMPOOL gained 5,000 Cyberjaya users, rendered 59,000 ridership in the span of 210 days and serviced an average 2,000 riders in Cyberjaya every month.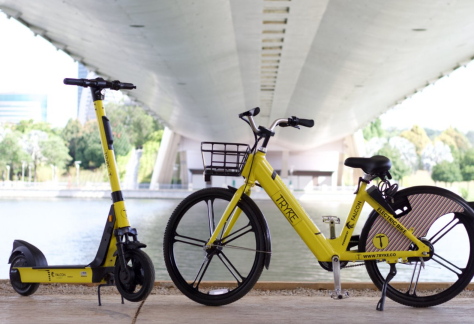 Tryke Mobility
Ride Sharing Micro-Mobility Service
TRYKE is a micro-mobility solution which provides ride-sharing micro-mobility services powered by electric scooters, bicycles and, more recently, motorbikes. TRYKE's micro-mobility has been well accepted among the Cyberjaya community especially students. 25% of rides are used for commuting while the rest for recreation, almost double from 2020. This has caused a 3.88% mode shift for short-distance in-city travel to micro mobility for commuting. Among TRYKE's expansions include providing light weight and autonomous micro cars over the next 3 to 5 years. Since resuming services in August 2020 after the initial phase of restrictions were lifted, more than 150,000 people have utilised the e-scooter, helping to avoid over 100,000 kg of CO2 emissions from motor vehicles, while maintaining an average trip rating of 4.2/5.0 and zero insurance claims.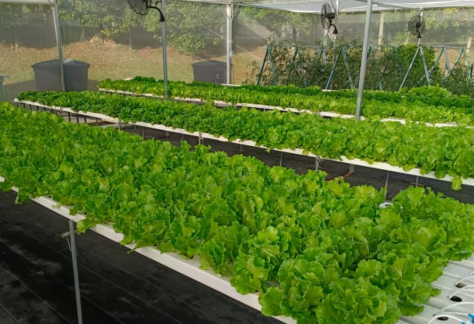 Urban Farm Tech
Urban Farming with IOT
Urban Farm Tech (UFT) is a Malaysian startup founded in 2016 that focuses on developing innovative and sustainable urban farming solutions. It began its journey in Cyberjaya as a Pilot Project installation at Rekascape. Being part of Cyberview's Living Lab Accelerator programme, UFT received various exposure and market access facilitations. UFT's activities around Cyberjaya includes urban farming workshops, hydroponic farming, working with community gardening and sustainable agriculture education. It had recently established an Urban Farm Hub in Cyberjaya, which serves as a space for research, development, and collaboration on sustainable agriculture projects.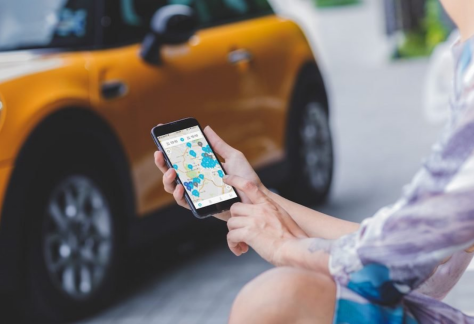 SOCAR
Car Sharing Market Access
SOCAR made its first public introduction into the Malaysian market through its maiden implementation in Cyberjaya. With the Living Lab Pilot facilitations, SOCAR had access to enabled parking setups at 30 locations surrounding the city in major high traffic areas such as shopping malls and commercial areas. SOCAR is currently available in 7 cities; the Klang Valley, Penang, Ipoh, Seremban, Melaka, Johor Bahru and arrived in Kota Kinabalu. As of early 2023, SOCAR Malaysia has a fleet of over 2,000 cars, with 1.5 million registered users and more than 15,000 monthly active users.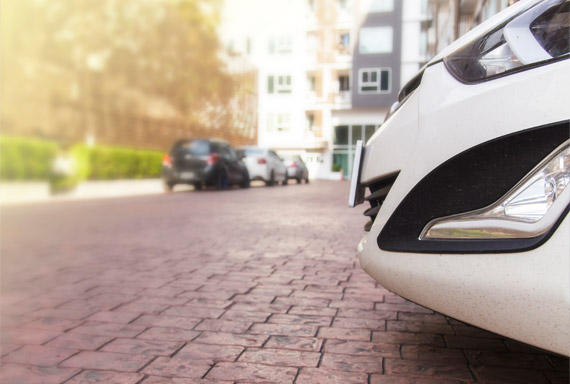 JomParking
Smart Parking
Govicle Sdn Bhd (formerly known as JomParkir Sdn Bhd/ Jom Parking) is a leading technology company championing compelling innovations that provide a competitive edge. The company's growth prospect is to be the first and largest Vehicle-to-Everything (V2X) tech company in SEA.
Having conquered the parking industry as one of the pioneers of digital parking payments, Govicle has made its mark in the startup ecosystem through several startup programmes including but not limited to Cradle's Coach & Grow Programme, the Malaysian Global Innovation & Creativity Centre's (MaGIC) Global Accelerator Programme and Cyberview's Living Lab Accelerator Programme.
The company has now expanded its business and will be introducing Malaysia's very first V2X oriented super app focused on providing a large suite of services including Smart Parking, Smart Servicing, Smart Agent, Smart Security and Smart Ticketing. Govicle will pioneer as an Operating System that unbundles the tyranny of apps with the aim to build the first vehicle data exchange in SEA.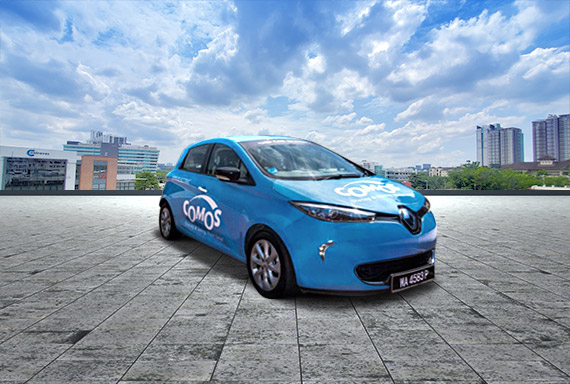 COMOS
Electric Vehicles
Cohesive Mobility Solution or "COMOS" is a company that provides E-Mobility services. They aspire to preserve and maintain an eco-friendly environment in Cyberjaya by promoting smart connectivity and mobility solutions through EV car rentals, an electric bike-sharing programme in various universities and an Ecoride nature tour package. Cyberview teamed up with COMOS in November 2015, equipping more charging stations for electric vehicles throughout the city. Cyberview and MDEC are two organisations that adopted the Renault Zoe all-electric car to promote the use of Electric Vehicles in Cyberjaya.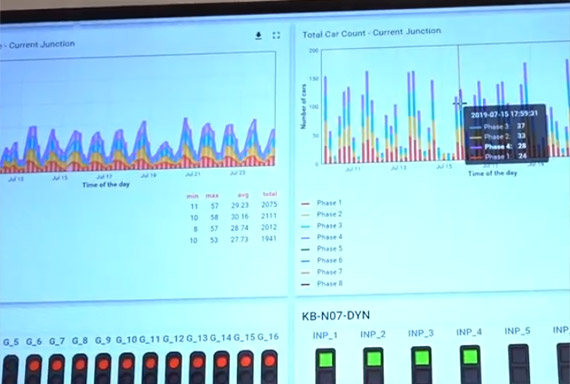 TM's Smart Traffic Analytics & Recognition System
Smart traffic management system
This collaboration between Cyberview and TM's Intelsec aims to improve traffic management by utilising the Internet of Things (IoT). The first phase of the project covers Persiaran Multimedia where the traffic lights are upgraded with LTE-equipped controllers that run video cameras with systematic capabilities. The cameras are equipped to analyse traffic volume conditions and remotely manage traffic to switch and re-programme busy intersections to reduce traffic waiting time. This system is currently being installed in Kota Bharu and expected to be extended to other cities such as Kuala Lumpur, Penang and Iskandar Region.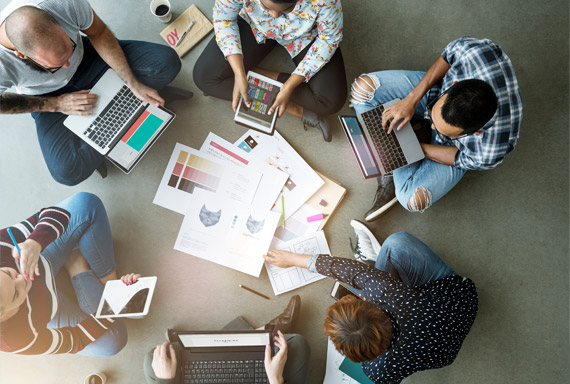 TM Intelsec
Wireless Cyberjaya
TM's Intelsec provides access to free Wi-Fi for the community throughout Cyberjaya. Their Wi-Fi modems provide accessible "Wireless Cyberjaya" which are currently available at five different locations throughout the city, accessible for free with the speed of 5mbsp.