Technology is the engine of change and is best when it brings people together. As the premier Tech Hub Developer in the country, we pride ourselves in being the tie that binds creators and innovators to elevate the Tech Hub into a world-class innovation city.
Cyberview - A Tech Hub Developer
Evolving from its fundamental role as landowner in 1996, Cyberview has now emerged as a Tech Hub Developer, mandated by the Government of Malaysia to spearhead the development of Cyberjaya. This translates into the creation of the country's Global Tech Hub that uniquely offers a holistic ecosystem for its tech community to thrive and prosper upon.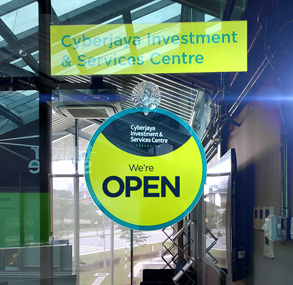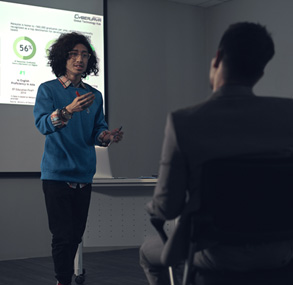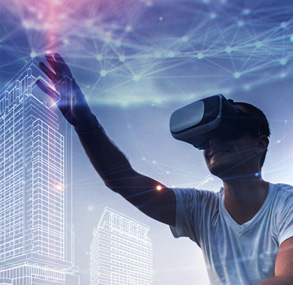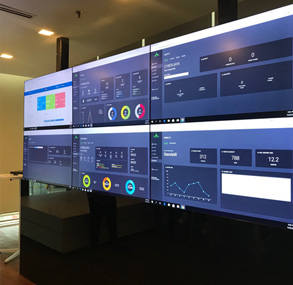 Stay focused on your new set-up or execute your expansion with ease.
Establish your business operations smoothly by taking advantage of a host of services and assistance. Go further, by creating an edge with invaluable knowledge and connections with industry players.
Through tailor-made incentives, business matching and other essential services, Cyberview offers investors dedicated support as you set up and run a smooth operation here in Cyberjaya.

Site selection assistance
Investors and business concierge services are offered through the Cyberjaya Investment & Services Centre (CISC).
Cyberjaya Investment and Service Centre (CISC)
The Cyberjaya Investment and Service Centre (CISC) prioritises your every business need. It is a one-stop service centre that serves a multitude of end-to-end services ranging from business setups to investment leads, all under one roof. Cyberview coordinates and matches the needs among investors, entepreneurs and various government agencies through collaborations and valuable partnerships. Contact us for facilitation on market and ecosystem-related matters, talent sourcing, expatriate processes as well as acquiring land and buildings in Cyberjaya. The CISC also facilitates enquiries regarding the township and community as part of Cyberview's role in Cybercity Services and as a Cybercity Manager.
Facilitating setting up of companies- We are here to understand your requirements and facilitate your business needs by providing you options and advice.
Market & ecosystem services
Facilitation to bridge investors/companies with partners
Information directory and support for relevant incentives, schemes and programmes
Expatriate services
Facilitation of application for expatriate work permit or visa application
Talent services
Talent facilitation via career fair, talent matching and bridging with Institute of Higher Learnings (IHLs)
Consultation and facilitation support on talent recruitment
Facilitation on office space, land and building matters
Information directory and support for awards and certificates
Facilitation on enquiries and issues regarding township and community matters
Helpdesk and hotline support
Info directory for community activities
Industry Development Initiatives
Small and medium-sized businesses (SMEs) are the nation's leading economic drivers. In Cyberjaya, forward-looking SME companies are constantly scaling new heights and increasing their competitive edge through various opportunities and readily available cost-effective infrastructures.
Cyberview offers SME companies in Cyberjaya assistance which includes the following areas:
Cyberview supports the development of SMEs and startups through effective enterprise development programmes such as digital skill training, regular industry updates, technical up-skilling, funding access facilitation and market access networks.
With over 500 global technology companies in the ecosystem, Cyberview connects businesses for profitable public-private partnerships and linkages, to access both international and domestic markets.
Cyberview actively pursues collaborations for innovative solutions. With Cyberjaya's innovation ecosystem as an essential foundation, we encourage and augment future tech innovations via collaborations; providing businesses with opportunities for expansion and growth.
Future-proofing our talents takes top priorities. Through various initiatives including training and skills development for specific industries and requirements, Cyberview adopts a collaborative, multi-stakeholder approach to improve recruitment efficiency as well as talent retention strategies.
In a bid to groom industry leaders and innovators of tomorrow, Cyberview works with a broad spectrum of talents via the following programmes:

The young learners innovation programmes
Focuses on nurturing future tech leaders in technical skills, such as programming enhanced with interpersonal and developmental skills through teamwork, critical thinking skills and presentation skills.
The Cyberjaya University Network programmes
This programmes bridges the gap between industry and academia to better meet the industry needs and prep students for real-world challenges. Students benefit from knowledge transfer, internship opportunities, soft skills training and development, R&D collaborations and more.
Developing industry clusters is key in strengthening competitiveness creating ripple effects in improved productivity, innovative partnerships and opportunities for entrepreneurial activities. Cyberview is currently focusing on the development of specific ecosystems as backbones for the Smart Mobility, Smart Healthcare and Digital Creative clusters.
With the creation of a micro hub ecosystem for each cluster, Cyberjaya will be further strengthened to offer a truly holistic and conducive environment for tech companies to venture into Research, Development, and Commercialisation (R&D&C) of high-value innovation.
Among the cluster-specific infrastructure planned includes shared facilities such as co-working space, maker space and testing equipment, created to both encourage collaborations and catalyst development.
Also featured within the clusters are programmes to connect the community and industry, ensuring a high level of interactions within the clusters, as well as targeted incentives to attract the right ecosystem players.
Tech Hub Development & Management Services
Technology and innovation are key drivers of economic growth across the globe. Both play a huge role in ensuring a more sustainable, livable and inclusive way of life. These are the fundamentals in which Cyberview develops Cyberjaya as a Global Tech Hub.
With over twenty years of experience in planning, building and now managing Cyberjaya, we are not only putting in place a thriving tech ecosystem. More importantly, we are building an urban tech city that is conducive for all.
Our expertise in tech hub development includes the following areas:
Cyberjaya City Management
Ensuring a smart urban landscape for all to enjoy.
As a Tech Hub Developer, Cyberview is tasked with managing this smart city while serving its discerning urban community. We ensure that Cyberjaya lives up to its unique DNA, and this is done through the infusion of smart infrastructure and solutions across the cityscape for the community to enjoy.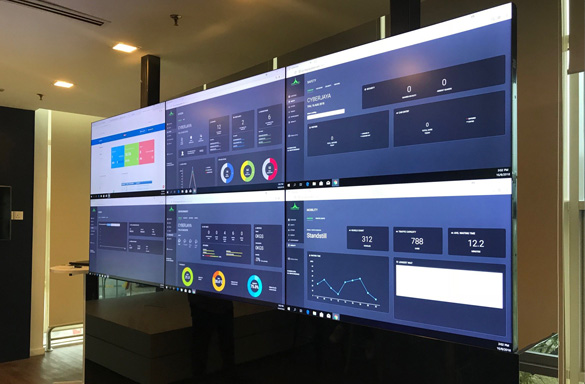 We know that to do our job well, we cannot do it alone. Working collaboratively, Cyberview brings various parties such as investors, businesses, stakeholders and the community together in ensuring the needs of the community are met.
As the cyber city manager of Cyberjaya, Cyberview aspires to continuously implement various initiatives to promote environmental sustainability, improve its livability and vibrancy.
Cyberjaya Implementation Council (CIC)
The Cyberjaya Implementation Council is a platform to address and resolve strategic issues towards a smooth implementation of the development of Cyberjaya in accordance with the Revitalising Cyberjaya initiative.
The council is chaired by Tan Sri Mohd Zuki Ali, Chief Secretary to the Government and Chairman of Cyberview, assisted by a secretariat composed of Cyberview Sdn Bhd along with other permanent members such as Sepang Municipal Council, Malaysian Investment Development Authority (MIDA) and the Selangor State Secretary (SUK).
The Cyberjaya Implementation Council takes on advisory and facilitating roles across matters that involve decision-making for Cyberjaya's development and is positioned to strengthen strategic collaborations with relevant government organisations and agencies.
The CIC provides inputs on:

Malaysia Digital and Malaysia Digital related matters (e.g. placement of Malaysia Digital companies, BOGs)