Establishing Cyberjaya into a Global Technology Hub requires a diverse and talented workforce with a wealth of experience and know-how to successfully lead Cyberjaya across diverse technology sectors.
The Board of Directors and Management comprised of individuals with a wealth of experience and know-how to successfully lead Cyberjaya across diverse technology sectors.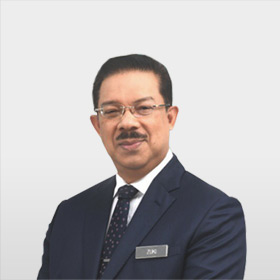 Tan Sri Mohd Zuki Ali
Chairman
Tan Sri Mohd Zuki bin Ali was born on 11 August 1962. He graduated from Universiti Kebangsaan Malaysia with a Bachelor of Economics degree and later obtained his Master of Business Management (Finance) degree from Nanyang Technological University, Singapore.
He was appointed as Chief Secretary to the Government of Malaysia on 1st January 2020. Tan Sri Mohd Zuki began his career in the civil service as an assistant secretary at the Government Procurement Management Division, Ministry of Finance in 1992 until 1998. Throughout his career, due to his strong leadership qualities, he assumed the position of Senior Private Secretary to His Majesty the 13th Yang Di Pertuan Agong from 2006 to 2011 and later on as Director General of Legal Affairs Division, Prime Minister's Department in 2015. He was also appointed as the Sarawak Federal Secretary in 2016 and Senior Deputy Secretary General in the Prime Minister's Department in 2017. Prior to his appointment as Chief Secretary to the Government, he was the Secretary General of the Ministry of Defense from 17 April 2019 to 31st December 2019.
Tan Sri Mohd Zuki has received several awards in recognition of his contributions throughout his services. He was awarded the Excellent Service Award by the Ministry of Finance, Ministry of Rural and Regional Department, as well as the State Palace. In addition to that, he was honoured with various medals including the Darjah Indera Mahkota Pahang (Pahang State) in 2009, Panglima Setia DiRaja (Federal) in 2011, Seri Mahkota Wilayah (Federal) in 2018 and the Darjah Panglima Mangku Negara which carries the title Tan Sri for his loyalty and service to the King and country.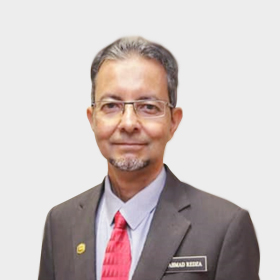 Dato' Ir. Haji Ahmad Redza Bin Ghulam Rasool
Director
Dato' Ir. Haji Ahmad Redza is the Deputy Director General of Public Works (Infrastructure Sector), Public Works Department.
He holds a Bachelor of Sciences in Civil Engineering from University of Missouri, USA.
Dato' Ir. Haji Ahmad Redza has 15 years of experience as a director in the engineering sector and has been awarded with the prestigious Anugerah Perkhidmatan Cemerlang (APC) by the government in 2004. He was also conferred the Darjah Ahli Mahkota Perlis (A.M.P) in 2004.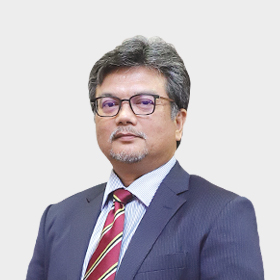 Mohd Farid Nawawi
Director
Mohd Farid is currently the Chief Executive Officer of Lembaga Pembiayaan Sektor Awam.
He had his early education at the prestigious Malay College in Kuala Kangsar and holds a Bachelor of Commerce from University of Wollongong, Australia.
Mohd Farid has 20 years of banking experience and is an expert in the debt-capital market, fund-raising, treasury, and financial management. He is also skillful in investment banking, business strategy and risk management.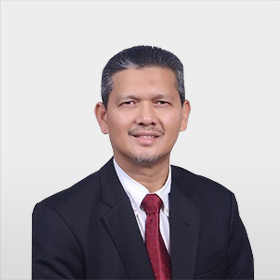 Ir Mohd Sohimin Bin Mohd Alayedin
Director
Ir Mohd Sohimin Bin Mohd Alayedin is the Chief Strategic Projects Officer and Acting Chief Operating Officer under the Township Development of Sime Darby Property Berhad.
Ir Mohd Sohimin holds a Bachelor of Science in Civil Engineering from California State University, Long Beach USA, and is currently a Member of the Institution of Engineers, Malaysia. He was accorded the status of Professional Engineer in year 2000 by the Board of Engineers, Malaysia.
He has more than 28 years of experience in property development including project management, feasibility studies, costing, planning, implementation and managing various infrastructure and property projects.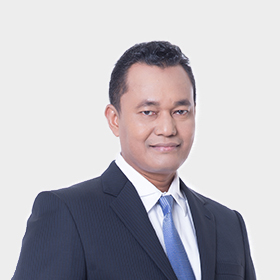 Sr Mohd. Salem Kailany
Director
SR Salem is the President and Chief Executive Officer of UDA Holdings Berhad.
He has 28 years of extensive experience in the Property Industry covering Real Estate Valuation, Project Advisory, Property Development, Project Management, Strategy and Mergers & Acquisitions.
SR Salem holds a Diploma in Estate Management and Advanced Diploma in Estate Management, both from Institut Teknologi Mara. He also is a member of the Harvard Business School Alumni Club of Malaysia (HBSACM) having attended the Senior Management Development Program (SMDP) and Harvard Business School for Advance Management Program (AMP).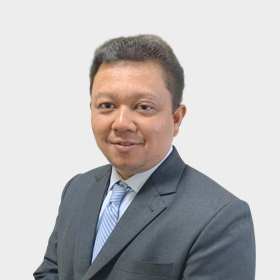 Muhamad Shahril Bin Othman
Director
Muhamad Shahril Bin Othman is the Chief Assistant Director of National Budget under the Ministry of Finance, Malaysia.
He has 20 years of banking experience and has served with the Government of Malaysia under several Ministries for 16 years. He was previously appointed as the Advisor to Executive Director, The World Bank and Affiliates.
Muhamad Shahril holds a Diploma in Banking and Bachelor of Business Administration with Honors (Marketing), both from Universiti Teknologi MARA, Malaysia and Master of International Economics & Finance from University of Queensland, Australia.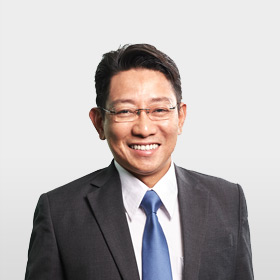 Mohd Najib Bin Ibrahim
Managing Director
Mohd Najib Bin Ibrahim is the Managing Director of Cyberview Sdn Bhd.
He has about more than 25 years of experience from Manufacturing, Engineering, Project & Property Development, Operations of Transportation Hubs i.e., Air and Rail Hubs, and Property & Facilities Management — specialising in Engineering, Maintenance, Project Development, Building Refurbishment, Energy/Green Technology, and Facilities Management; both technical and operations.
Mohd Najib holds a Diploma in Civil Engineering from Universiti Teknologi Malaysia (UTM), a Bachelor of Science (Mechanical Engineering) from California State University, Fresno, U.S.A and a Masters Degree in Business Administration (MBA) from International Islamic University of Malaysia (IIUM).
Experienced and talented professionals lead a passionate team in building Cyberjaya as a Global Tech Hub.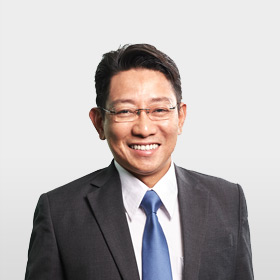 Mohd Najib Ibrahim
Managing Director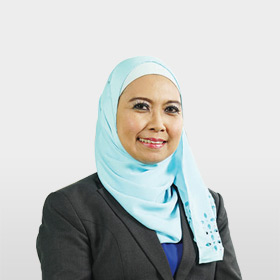 Izatul Arini
Chief Finance Officer, Finance Division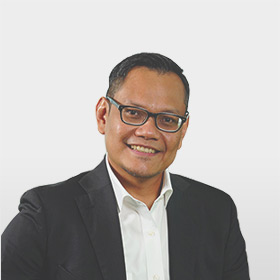 Roni Shah Mustapha
Head of Business, City & Communications Division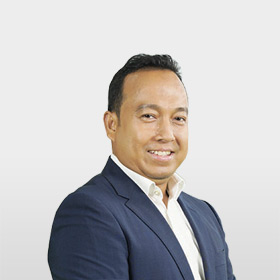 Ahmad Faizul Ramli
Head of Project Management Division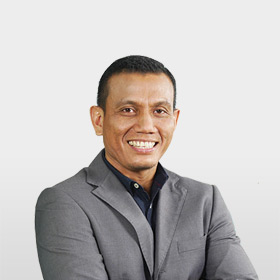 Hizal Yahya
Head of Property Management Division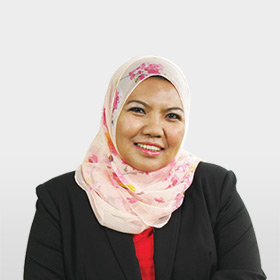 Shafinaz Salim
Head of Technology Hub Development Division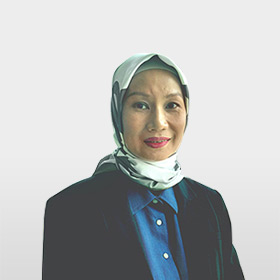 Haslinda Alias
Head of Human Capital Division
Honesty, Integrity and Passion — these are the core values that we hold in all that we do. We are inspired by our mission to be a Global Technology Hub and rely on the strength of our group working together as a conducive team. With different sets of skills and areas of specialisation, our success hinges on a core set of fundamentals for group collaboration.



H

ONESTY



I

NTERGRITY



P

ASSION
How do we succeed in a world that is constantly changing? At Cyberview, we are agile and innovative—always open to new ideas and to meet new challenges. We understand that we can achieve a lot more together and believe in unlocking the potential of technology through the spirit of collaboration. Being open in a collaborative environment leads to the best solutions and practices for the tech community we serve.



OPEN


For Business




OPEN


To New Idea




OPEN


To Meet Challenges