From our humble beginnings as a landowner to our current role as a Tech Hub Developer, we have evolved to become a key player in  developing  a tech ecosystem  for  creators and  innovators. 
From our humble beginnings as a landowner to our current role as a Tech Hub Developer, we have evolved to become a key player in developing a tech ecosystem for creators and innovators. Growing from strength to strength, and transforming as the city grows, Cyberview is now primed to take on a pivotal role of driving the future development of a global technology hub – supporting and driving economic prosperity and sustainable liveability through technology and innovation. 
In 1996, Cyberview was founded as the landowner of Cyberjaya – itself an ambitious national undertaking with the specific aim to leapfrog the nation into the age of knowledge economy. This was the beginning of the Cyberview story.
In 2005, Cyberview took on a more active role in the development of Cyberjaya as a Facilitator, and this was followed by a take on greater responsibilities as the Cyber City Manager in 2011.
With a renewed commitment to further strengthen the position of Cyberjaya from a nucleus of the Malaysia Digital to a Global Technology Hub, Cyberview became known as a Tech Hub Enabler in 2015. Through this role, Cyberview held the responsibility to ensure that a potent and holistic tech ecosystem that forms the foundation of the Global Tech Hub was put in place.
Cyberjaya was to be our very own showcase of a thriving Global Tech Hub, fully equipped with resources, infrastructure, knowledge workers and many other key factors necessary to create an attractive and viable tech ecosystem for companies of various maturity levels to build upon.
Leader in the development of Global Technology Hub


To provide the ecosystem for a preferred investment location for technology companies
Mandate from the Government of Malaysia
Cyberview is mandated by the Goverment of Malaysia to:
1
Develop three tech clusters in South Cyberjaya and for Futurise to lead the National Regulatory Sandbox initiative
2
Reactivation of the Cyberjaya Implementation Council chaired by the Chief Secretary to the Government with advisory and facilitating roles, in matters of decision-making pertaining the development of Cyberjaya
3
Cyberview and the Ministry of Finance are to increase efforts in attracting Research & Development and information technology companies to operate in Cyberjaya
Cyberview is a government-owned company mandated to drive the growth of a holistic Global Tech Hub (GTH) ecosystem in Cyberjaya. We are committed to achieving customer satisfaction by providing quality products and services, delivered on-time and on-cost. We accomplish this through optimal use of resources, efficient processes and continual improvements of our system.
From landowner to Tech Hub Developer, we have come a long way since 1996 to be where and what we are today. Follow our journey to be at the forefront of the technological revolution.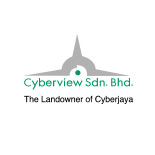 As landowners, we established basic infrastructure in Cyberjaya to enhance its attractiveness and increase the community's quality of life.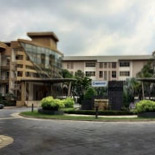 Our role evolved to facilitate the selling and leasing of land, constructing buildings, and supporting government certified ICT companies via Cyberjaya development.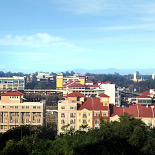 As the manager of Malaysia's Cybercity, our role involves driving the growth of Cyberjaya as a premier ICT Hub.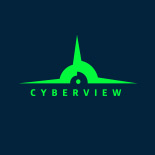 Evolving even further, our main aim was for an Open Cyberview that will transform Cyberjaya into a Global Technology Hub.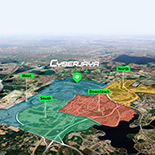 From enabler to developer, our goal is to drive the growth of Cyberjaya as a Global Technology Hub that will support and drive economic prosperity.
Our shareholders share our vision for growth and prosperity on a global scale. We are supported by the Malaysian Government and industry leaders with specific expertise in investments and development and technology; perfectly positioning us to support businesses and investments. 



Cyberview Group Structure
Our vision is to transform Cyberjaya into a Global Tech Hub by making it a liveable Smart City. To achieve this, our subsidiaries play a specific role each, from development activities, property investments, to environmental sustainability as well as through innovation and regulatory support.
Anti-Bribery & Whistleblowing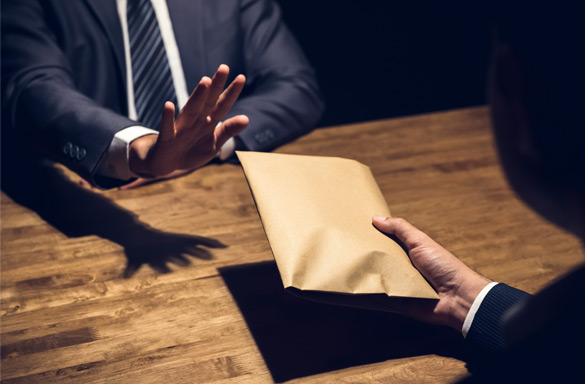 Zero Tolerance Towards Bribery and Corruption
Cyberview is fully committed to conduct all of our businesses is in an honest and ethical manner. In line with our policies and core values, we take a zero-tolerance approach to bribery and corruption. We are committed to act professionally, fairly and with integrity in all our business dealings and relationships wherever we operate and to implement and enforce effective systems to counter bribery and corruption.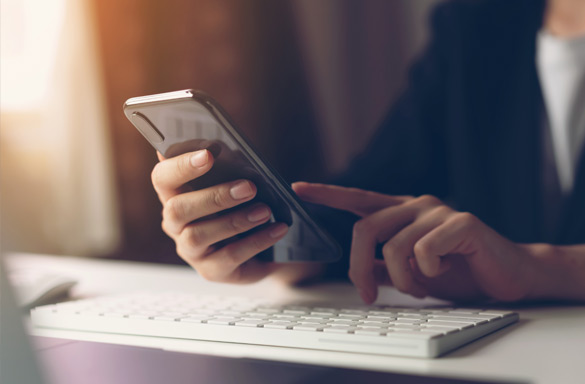 Cyberview prides itself as an organisation that holds integrity at the highest level. Our belief in this ethos is reflected in our policies and the way we conduct ourselves. Any misconduct that goes against the spirit of integrity is not tolerated.

Alleged improper conducts and abuses will be thoroughly investigated. If you are aware of any such incident, please come forward and help us protect the integrity of our organisation.
If the complaint involves an employee, top management, or governing body, please email to: [email protected].my, fill in the Whistleblowing e-form, or contact the Head of Integrity and Governance Department at 03-83156048. However, if the complaint involves Cyberview's Integrity Governance Department, please email your report to: [email protected]. Should you have any other enquiries concerning integrity, governance and corruption matters, you may email to: [email protected].
Your detailed description of the alleged misconduct will be required for us to proceed with an investigation. Please describe the incident as thoroughly as possible, including specific information such as who was involved, when it took place and where the misconduct was committed.
Cyberview commits to ensure that all disclosed information, including the identity of the whistleblower shall be treated withstrictest confidence and shall be dealt with in a transparent and independent manner.